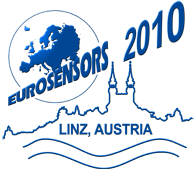 Eurosensors XXIV
September 5 - 8, 2010, Linz, Austria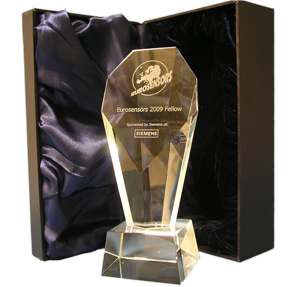 Eurosensors Fellow
The Eurosensors Fellowship was established in 2001 with Harry Tilmans as recipient and has continued with Udo Weimar (2002), Uwe Schnakenberg (2003), Lina Sarro (2004), Michiel Vellekoop (2005), Corrado di Natale (2006), Andreas Hierlemann (2008) and Bernhard Jakoby (2009).
The Eurosensors International Steering Committee Chair, Prof. Bob Puers, has set up a small subcommittee to consider any nominations for fellowships and to present them at the next Steering Committee Meeting at Eurosensors (i.e. September 2010).
The Eurosensors 2010 subcommittee consists of:
Julian Gardner, UK
Bob Puers, Belgium
Arnaldo d'Amico, Italy
Andreas Hierlemann, Switzerland
Corrado di Natale, Italy
Michiel Vellekoop, Austria

Subcommittee Chair and Steering Committee
Chair of Steering Committee
Past Chair of Steering Committee
Eurosensors Fellow 2008
Past Conference Chair & Eurosensors Fellow 2006
Eurosensors Fellow 2005 & TPC chair 2010

The members serve for up to three years on the committee and anyone interested in joining the subcommittee should contact the Chair. At least one new member will join the committee each year.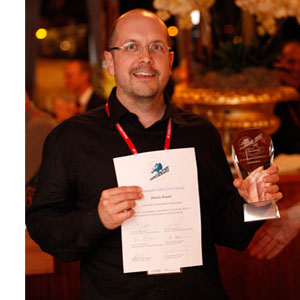 Fellow Nomination
You are invited to nominate a candidate for consideration of the Fellow for Eurosensors 2010. We hope to select the next Fellow before the conference in September 2010.
Please complete the
nomination form available here for download
until January 31st 2010
! (PDF, 89 kB)
Eurosensors Fellow 2010
The Eurosensors Fellowship 2010 has been awarded to
Danick Briand
, École Polytechnique Fédérale de Lausanne, Switzerland, for his outstanding contribution to both the field of micro-analytical instruments and Eurosensors.